Caring for Pets and Livestock During an Emergency
Emergencies can happen. It helps to have a plan in place for pets or animals you take care of.
Put together an emergency kit with pet food, water, medications, records and a first aid kit.
If you take care of livestock, plan for any trailers, food or halters.
Have a list of kennels that can watch animals if they can't go to a shelter with you.
Make sure your pet's ID tags are up to date and attached to their collar.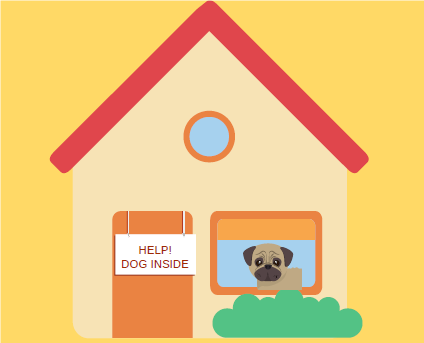 If you have to leave animals behind, put up a sign at your home.
Page

1

of 6
This information was developed by the Autism Services, Education, Resources, and Training Collaborative (ASERT). For more information, please contact ASERT at 877-231-4244 or info@PAautism.org. ASERT is funded by the Bureau of Supports for Autism and Special Populations, PA Department of Human Services.